Hone Your Body AND Mind Through Bungee Classes in Shawnee
If you're ready to take on total-body fitness in a Group Fitness-style environment, but you're looking for a more fun workout experience, then our Bungee Classes are for you. We offer an amazing four bungee opportunities! We'll have you sweating and getting the best workout in no time. Join us in Shawnee and see for yourself.
To learn more about our Bungee program, just fill out the form below!
Why is Bungee Right For You?
Even if you're just starting out in your bungee journey, our Bungee Classes can provide a high-quality, scalable workout to get you the results you want faster than ever. Our team at Lifted Fitness Studio is 100% committed to your success, providing fun, exciting classes that will give you the best of both worlds: the support and accountability of a group fitness-style environment, and the personalized training regimen required to get the best possible results. Our four Bungee classes are designed to get you the workout you want, no matter your experience level!
Intro to Bungee
In our Intro to Bungee class, you will receive training from the best bungee coaches in all of Shawnee and Johnson! This course is designed for anyone who has not participated in a bungee class before. We work hard to make you feel comfortable and excited to get started in bungee workouts through fun routines! You will get the perfect taste of just how much fun bungee can be.
Bungee
Our Bungee class is designed for people who have completed at least one Intro to Bungee class and feel a little more comfortable with the bungee basics! You will learn many new skill sets in this class and receive a heavy amount of instruction on how to do each skill correctly. Our instructors will continue to lead you through fun and exciting routines to get your heart rate up!
Advanced Bungee
When you feel like you have learned all the skills in our Bungee class, its time to move on to Advanced Bungee! While still receiving personalized instruction, you will learn new and more difficult skills that you can master. You will be able to complete many new routines and burn even more calories!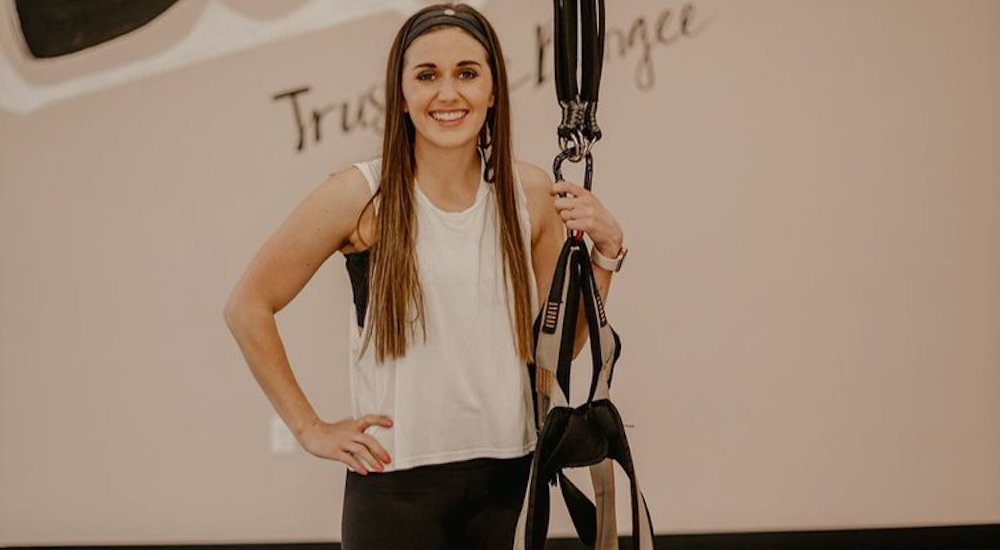 Enroll in Shawnee's Premier Bungee Fitness Classes Today!
Isn't it time you got the most out of your training? Join us for Bungee Classes at Lifted Fitness Studio and make hard work, sweat, and long days without results a thing of the past. Our team in Shawnee provides the highest-quality training. Don't believe us? Sign up for your first session and see how an excellent coach can produce the results you've always dreamed of but never achieved.
If you're interested in our Bungee Fitness Classes, just fill out the short form below to learn more!